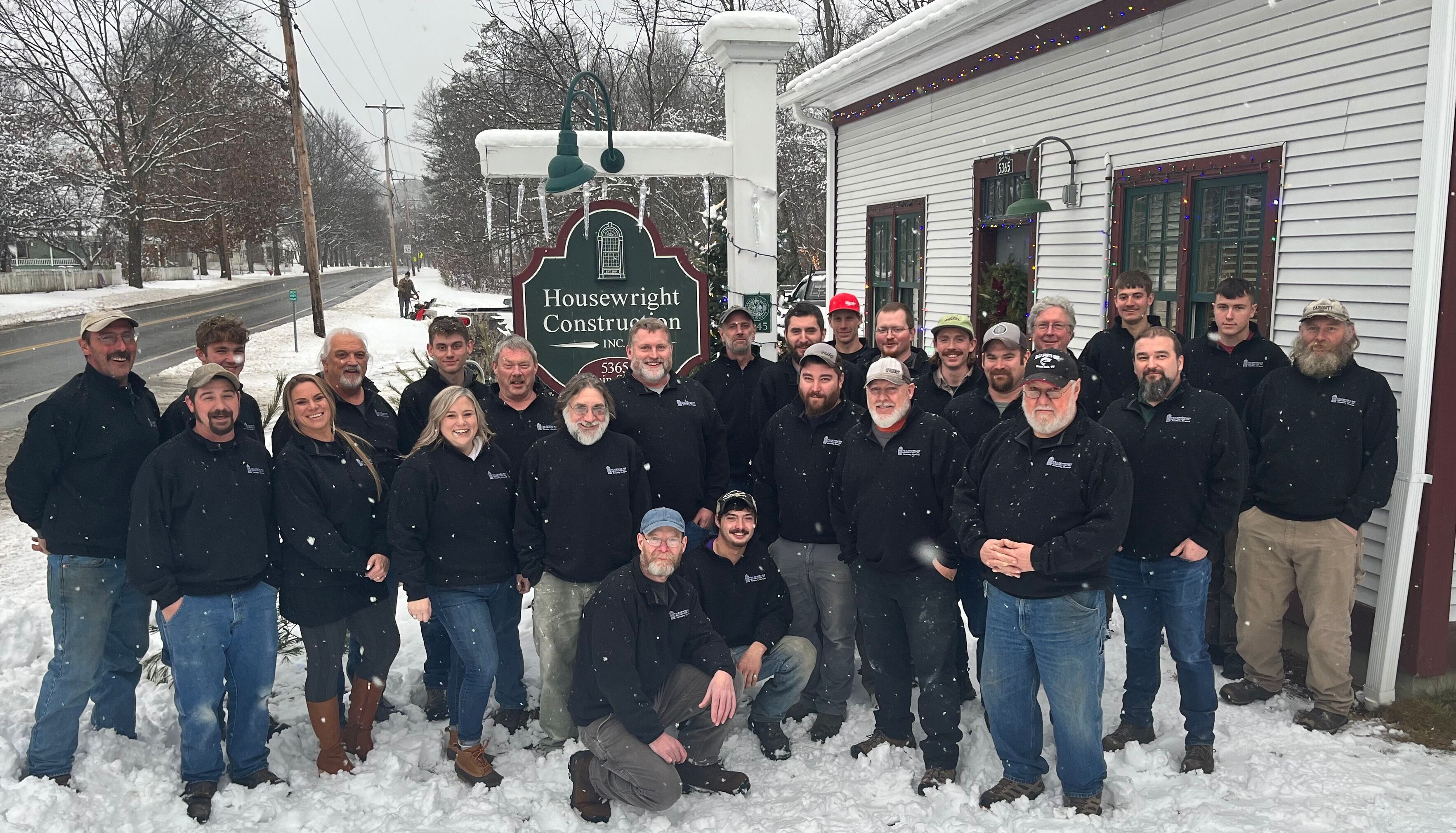 Housewright's collaborative approach with clients, architects and subcontractors is an extension of the team dynamic within the company. Our employees are not only chosen for their expertise, but also for their abilities to take initiative and to think ahead. It is a team of strong individuals, as is evident by how many key Housewright people have been self-employed and/or owned their own small companies. Strong individuals working together make a strong team.
Our project managers are charged with the responsibilities of keeping the job within budget and on schedule while providing the best value to the client. They work within the collaborative culture that is Housewright, with a constant flow of information and interaction from the field with office staff, clients, architects, interior designers and subcontractors.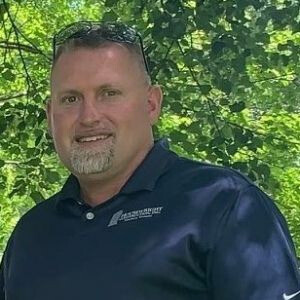 Jeff Page
Owner/President
Jeff came to Housewright in 2005 with 8 years of carpentry experience and within three years was promoted to Project Manager. In 2017 he was promoted to Chief Operating Officer - a position in which his natural leadership ability, organizational skills and broad industry experience best serve Housewright's clients and employees. Jeff purchased Housewright Construction, Inc. in January 2020 and will continue to provide the level of value and integrity our clients have come to rely on. The key principles in Housewright Construction's founder, Craig Hervey's vision will continue to be the company's guiding principles today.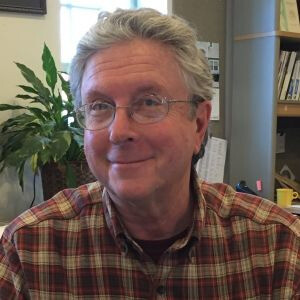 Tom Bryer
Shop Project Manager
Tom especially enjoys working closely with clients, architects and interior designers to ensure that their design intent is carried out. He collaborates with architects to produce shop drawings prior to fabrication. In the design phase with clients, he employs 3-D modeling to help them visualize their projects.
In addition to design and drafting of cabinetry and millwork elements, Tom's responsibilities include pricing, scheduling projects, directing shop personnel in fabrication techniques and installation oversight, including coordinating associated trades. Housewright often makes use of Tom's extensive design and field experience in ways too numerous to mention.
Tom has been with Housewright since 1994. His prior experience included 10 years as a self-employed carpenter/builder and another 10 years running his own cabinetry shop. His shop clients included Ben & Jerry's and a company that produced synthesizers. Sting, Stevie Wonder, Frank Zappa and the late Michael Jackson have owned the synthesizers with cabinetry crafted by Tom.
Our architect associates rely on Tom and the shop to produce some of their most challenging designs.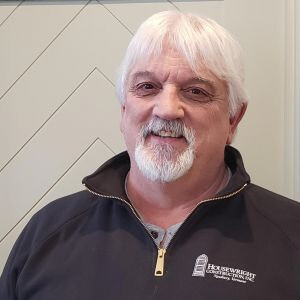 Jay Graves
Cost Estimator & Project Manager
Jay has been actively employed in construction design, trades, and operations for over 45 years. He has built two homes for his family from the ground up, and renovated three other homes, performing nearly all the work himself. Coupled with his professional experience as a designer, estimator, and field engineer, he has a solid understanding of the complex relationships between different trades, as well as the impacts of budgets & schedules on the success of a project.
Jay has an A. S. Degree in Architecture '77 and a Bachelor's Degree in Business Admin.'99. He continues his education by attending seminars, classes, and trade shows in order to keep up with advances in the industry. He is a Certified Level 1 Thermographer, specializing in Building envelopes. He is also a Certified Green Professional through the National Association of Home Builders (NAHB) and is an active member of the Vermont Home Builders and Remodelers Association. He is particularly interested in energy-efficient construction and stays abreast of innovations in materials, codes, and applications to help Housewright remain current with the best construction industry practices.
Jay is an enthusiastic team member with a strong work ethic and an optimistic outlook.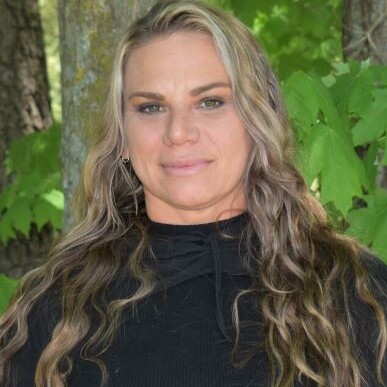 Jodi Ovens
Chief Financial Officer & Human Resource Manager
Hired by Housewright in 2005 with 7 years of administrative and management experience in industry-related jobs, which included, Property & Resort Management and Multi-Property In-House Maintenance Management. She has an A.A. in Social Work & Human Services from Hesser College. She also has a home-based business providing consulting services to small companies.
Jodi is the Chief Financial Officer; she handles oversight of Business accounting, financial planning, risk management, human resources, corporate decision-making, marketing, and insurance management. Jodi's primary priority is to safeguard the company's revenues and profits to achieve sustainable and successful growth. In her HR role, she is also responsible for the coordination and administration of our employee benefit programs. Transparency of all aspects of our business, from business and project financial reporting processes to billing, is a high priority at Housewright and Jodi executes that priority.
With Jodi's oversight, clients can rest assured that our employees and subcontractors are properly insured and that job sites operate according to essential safety guidelines.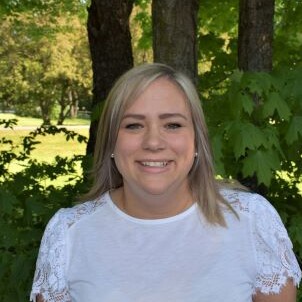 Amanda Kleintop
Construction Administrative Assistant
Amanda came to Housewright in January 2019. Amanda had been a stay-at-home mom with her two young daughters, while also running an in-home daycare for 10 years. Amanda designed her own, Newbury, Vermont home in 2006. In 2015, she redesigned and completely renovated her second home, in Bradford, Vermont with the help of her husband. Amanda has always loved interior design and has been frequently consulted by friends and family when design choices need to be made. Amanda is the in-house design consultant for clients. Amanda assists clients in choosing finishes that are cohesive and beautiful for their homes.
Amanda also performs various administrative tasks for Housewright. She is the HWC merchandise guru, where she helps to create marketing merchandise for our clients and employees. Amanda makes sure our office is supplied with all safety and organizational supplies necessary to run a successful business. She also assists the site and office management as an administrative assistant, answering phones, assisting with various admin tasks that change daily. Amanda will likely be the client's first contact at Housewright.
Amanda is a link in our HWC team chain and looks forward to assisting clients when they call.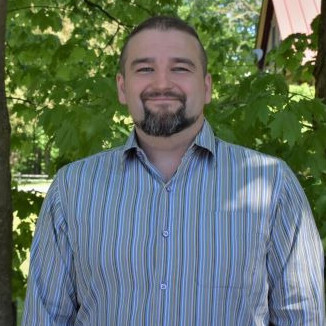 Owen Berry
Project Coordinator
Owen Berry started his General Education degree focused on computer hardware development in a baccalaureate program between Manchester Community College and University of Connecticut 2004-2008.
Working in the construction industry since 2008, Owen specialized in large commercial development throughout the New England seacoast for the first 8 years of his construction career. Owen began his career in the industry as a General Carpenter and worked his way up to Construction Supervisor from 2008 – 2016, managing various projects ranging from the construction of medical, industrial manufacturing and production facilities to commercial condominium and apartment complex development. Owen continued to develop his business acumen working as a Sole Proprietor/Owner of his own company completing light commercial construction and property maintenance for 3 years prior to joining the Housewright Team.
Owen took a position with Housewright in the end of 2018 working on a number of projects in the role of General Carpenter specializing in Finish and Trowel Trades. Owen moved into his current role as Construction Coordinator in 2019 where his duties include design, drafting, construction coordination, estimation, and project management. He is a valued member of the Management Team.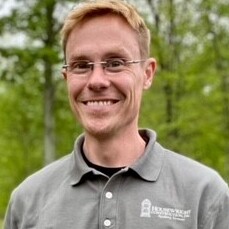 Nicholas Piper
HVAC & Plumbing Project Manager
New to the Team as of May 16th, 2022.
Nick has been been involved in the Plumbing/HVAC trades since he was twelve years old. Nick learned the trade by working alongside his grandfather. His grandfather owned his own plumbing and heating business located in Fairlee, VT for over 35 years. Nick began assisting his grandfather on weekends or over school vacations at an early age. After four and a half years of attending Plymouth State College, Nick started working a few different jobs to see what he might be interested in making a career. Nick's grandfather had other plans for Nick and during his career exploration signed Nick up for plumbing apprenticeship classes in 2000-2001, after about six months of working various jobs, Nick decided to commit to the plumbing trades full time alongside his grandfather. Nick received his Master Plumbing license in 2004 and jumped right into owning his own business while also occasionally working for other firms when family needs made it necessary for a change in pace. Nick has now decided that the HWC team is where he's intended to be and we are extremely excited to be welcoming Nick.
Nick shares the same core principles of high-quality customer service and attention to detail and we are excited he has joined the team. Nick is a Licensed VT & NH Master Plumber, Certified Refrigerant & Propane Technician.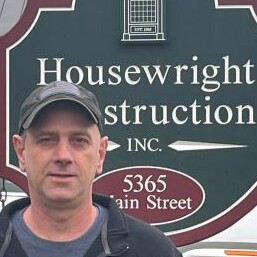 Marc Eathorne
Construction Field Manager
Marc Eathorne began working in the construction industry at the age of fifteen working afternoons after school, weekends and Summers. In Marc's early days in the industry his first mentor was a local contractor, Dennis Solinski.
In 1991, Marc decided to pursue an Associate degree in Building Contruction Technologies and graduated in 1994. Marc returned to working full time after he earned his degree and continued to learn on the job skills in the construction industry, working for various local companies.
Marc joined HWC in April of 2017, earning several promotions over the past six years and was promoted to Contruction Field Manager in April of 2023. We are looking forward to having him on our team for many years to come.

Craig Hervey
Housewright Founder
38 years ago, when Craig Hervey envisioned the kind of construction company he wanted to create, he knew from his background in farming that good values and work ethic were the most important qualities to have. Craig set out to create a company that produces the highest quality product with attention to the best value and what best suits the client's needs. Craig has always been very concerned with providing a superior level of customer service before, during and after the project. That attention to detail has become synonymous with the Housewright name.