Vermont Business Growth Award
Vermont Business Growth Award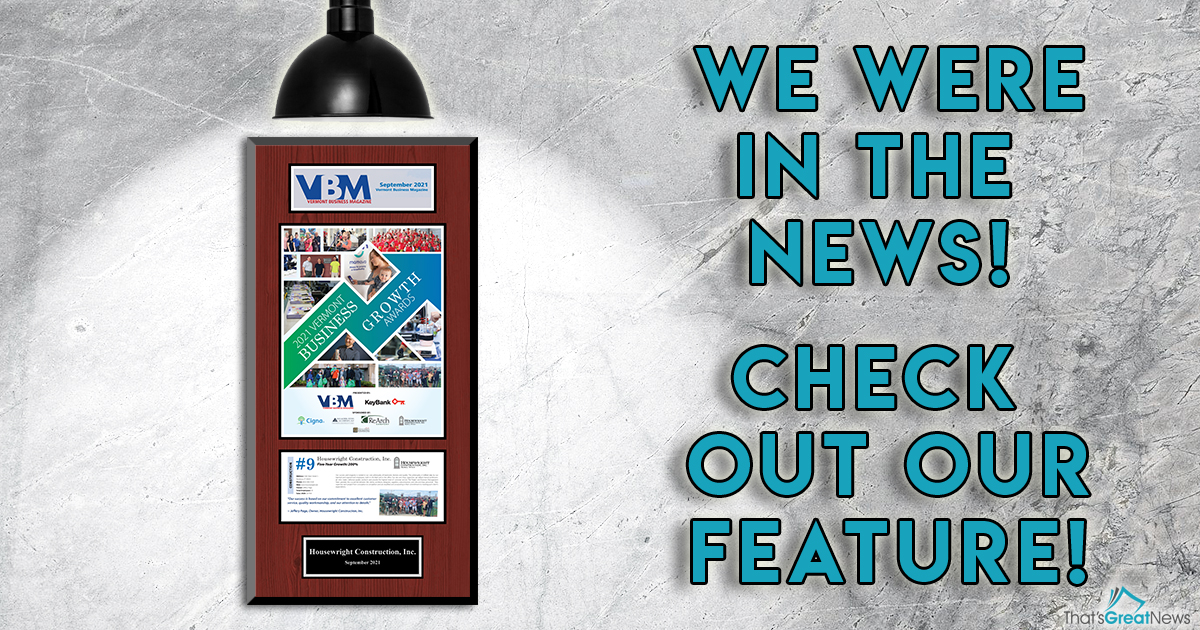 Third Year in a Row - WOW!
VBM performs an annual survey of Vermont businesses and uses the sales data from the previous year to identify the largest Vermont companies. Using this data, VBM publishes the annual Vermont 100+ list in its January issue. With 34 years of data now available for analysis, they can identify the fastest growing businesses over five-year periods ranging from five to thirty years. The Vermont Business Growth Awards are presented to the 25 companies whose business has grown the fastest over the past five years. Appearing on the list for the third consecutive year, Housewright Construction was ranked #9 with a five-year growth rate of 200%.
Our Team at Housewright Construction, Inc continues to grow stronger and we look forward to providing excellent client service for decades to come.