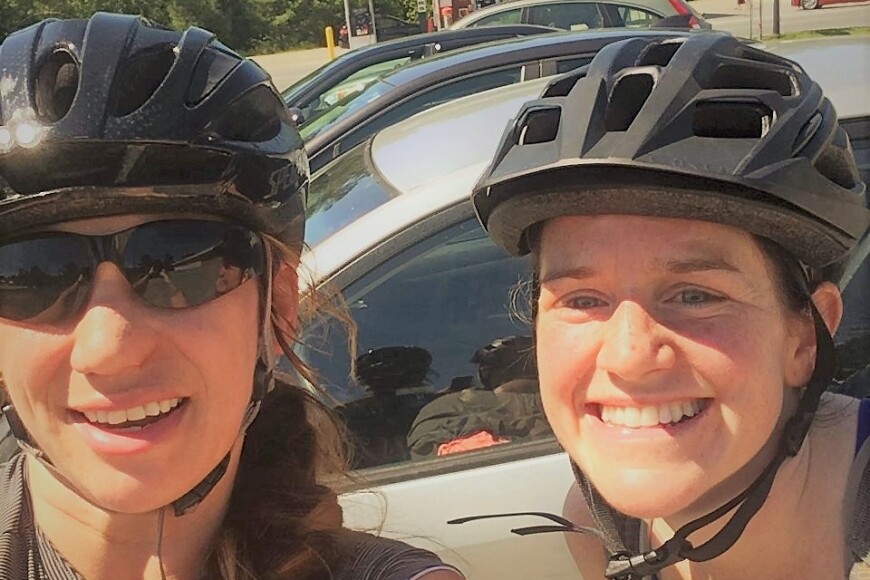 Jodi Ovens and Molly Maloy - Team Wild Women Fundraising for a Good Cause
When Housewright Construction, Inc. can give back to the community, we do so in unique ways This month, HWC's Business Administrator, Jodi Ovens, is giving back in a huge way by bike riding for 200 miles in the Ulti-Mate Prouty Norris Cotton Cancer Center Fundraiser. Each year, and for the last ten years with Housewright as a team sponsor, Jodi has gathered various teammates to participate in raising money for this very important organization. The Prouty is the signature event of The Friends of Norris Cotton Cancer Center whose mission is to raise money and awareness for this nationally recognized cancer facility. NCCC has 14 locations throughout New Hampshire and Vermont to reach patients close to home.
This year marks the 37th anniversary of the Annual Prouty – a two-day athletic event that includes cycling, walking, or rowing throughout the New England country-side. There are many ways to "Prouty," whether you want to participate in one of the athletic events, volunteer at the event, or donate and fundraise for a team or individual. This event draws over 4,000 individuals to New England and will occur on July 13th and 14th this year.
Jodi and her teammate, Molly Maloy, are participating in the Ulti-Mate Prouty, which is a 200-mile, 2 day cycling event. They will bike 100 miles of Vermont Countryside on Friday and complete the last 100 miles on Saturday, biking through the Upper Valley of New Hampshire and Vermont. Each Wild Woman raises funds through friends and family to support this incredible cancer facility. Housewright is a proud sponsor of the Wild Women and wish them the best of luck during this intense event! If you would like to help support these incredible women in pursuing a cure for cancer through this phenomenal event, click the link!
http://dhmc.convio.net/site/TR/FNCCC/General-FNCCC?team_id=3782&pg=team&fr_id=1060
BEST OF LUCK WILD WOMEN!