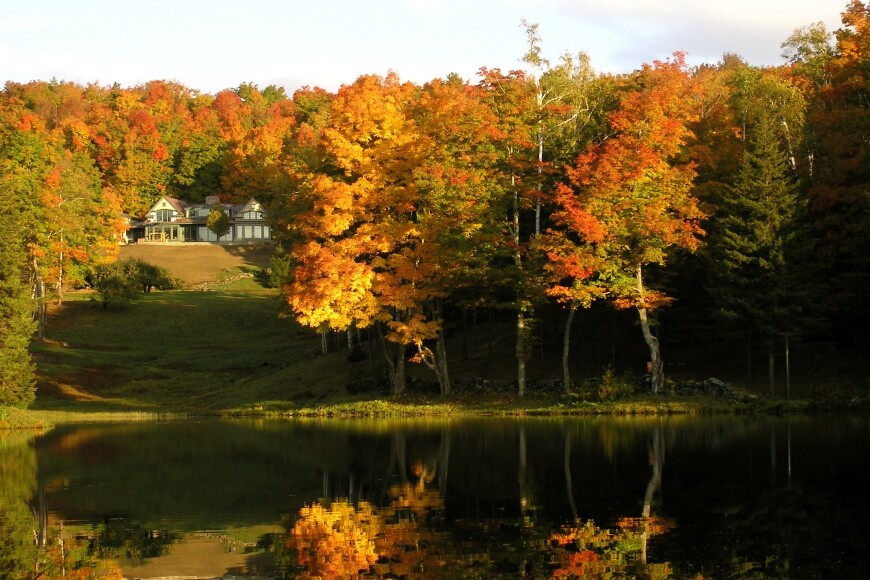 "Either a building is part of a place or it is not. Once that kinship is there, time will only make it stronger."

Willa Cather, Death Comes For The Archbishop
At Housewright, we believe the natural terrain of any property should inform and guide its development. The intention of an architectural design should be to create a deep-rooted, organic relationship between a building and its surroundings. Siting a house on the land is one of the most important decisions that will be made in the whole project.
Though he would never boast about it, our President and founder, Craig Hervey, has a special gift. We jokingly call him "The Land Whisperer." He can stand in the middle of thorny brambles, scraggly trees or soaring pines and see the landscape as it could be — with a new home nestled into a tree line, as if it had been sitting at the end of the meandering driveway for a hundred years.
Are you considering buying property for your new home construction? Do you already own land and are ready to build? Are you a real estate agent who would like your clients to view property through the eyes of a seasoned building professional? Call Housewright and let Craig help you discover and cultivate a kinship with your property.