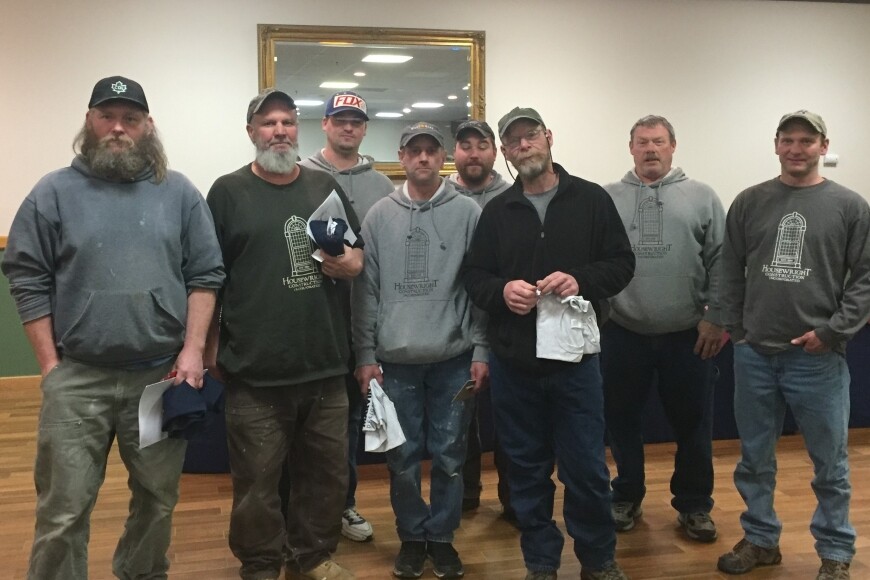 Nine employees from Housewright Construction Inc. attended the Marvin Windows Installation Seminar on April 19th at the Fireside Inn & Suites in West Lebanon, NH. Sponsored by Windows & Doors by Brownell of West Lebanon, NH, the seminar was led by Marshall Baser, Business Development Manager at A.W. Hastings and an AAMA Installation Masters Accredited Instructor. A.W. Hastings is the exclusive distributor of the Marvin Family of Brands of windows and doors throughout New England and eastern New York.
The seminar addressed product enhancements and provided the building professionals who attended with improved window and door installation techniques. A variety of topics was discussed, including: thermal performance, air infiltration, moisture management, insulation techniques, finishing options, fastening and proper sizing. The interactive format of the seminar gave the crew an opportunity to address specific issues they have encountered in the field and for the instructor to recommend appropriate workarounds.
Attending from Housewright were Dan Bartlett (not pictured), Bruce Bruleigh, Steve Clark, Corey Crooker, Wayne Eathorn, Adam Dube, Charlie Chandler, Charlie Mabey, and Mark Eathorn.