High Speed Networking at the Spring Business Blitz
High Speed Networking at the Spring Business Blitz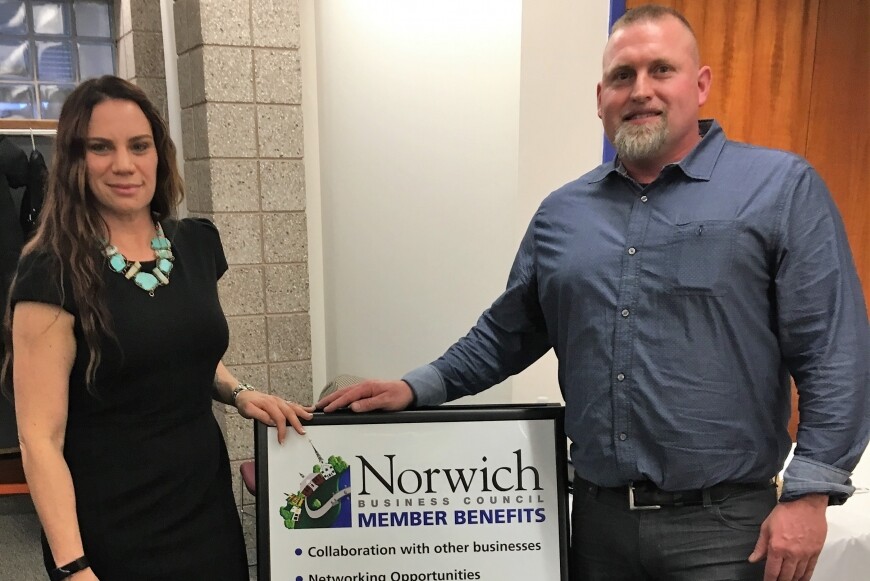 Jeff Page, Chief Operating Officer, and Jodi Ovens, Business Administrator, represented Housewright Construction, Inc. at the Spring Business Blitz at the Montshire Museum in Norwich, Vermont on Wednesday, April 4, 2018. The Blitz was a collaborative event between the Norwich Business Council, an affiliate of the Hanover Chamber of Commerce, and the Hartland Chamber of Commerce. A diverse assortment of Upper Valley businesses were represented, including those from the hospitality, healthcare, real estate, insurance, banking, building and personal wellness industries, among others.
The Blitz was organized in a typical round robin speed-networking format – a structured, fast-paced event that allows people to interact in a series of brief one-on-one information exchanges. Blitz participants were paired randomly in a seated position facing each other. When prompted by a bell, they introduced themselves, shared business cards and described their companies. Each pairing lasted for two minutes, allowing each person a one-minute presentation opportunity. At the end of the two-minute round, the event leader sounded the bell and each participant moved on to a new pairing.
Jeff and Jodi agree that it was a great method to maximize their opportunities to meet new business contacts. "The time limits kept us focused on our message and the quick pace gave us the chance to interact with more people than we ever could have met at a traditional event. And it was great fun!"
A large group mingling session and refreshments followed the round robin portion of the evening. The evening concluded with drawings for door prizes, which were donated by the participating businesses. Both Jeff and Jodi enjoyed themselves and are excited for the next Chamber of Commerce networking event.