33 Years and Still Building!
33 Years and Still Building!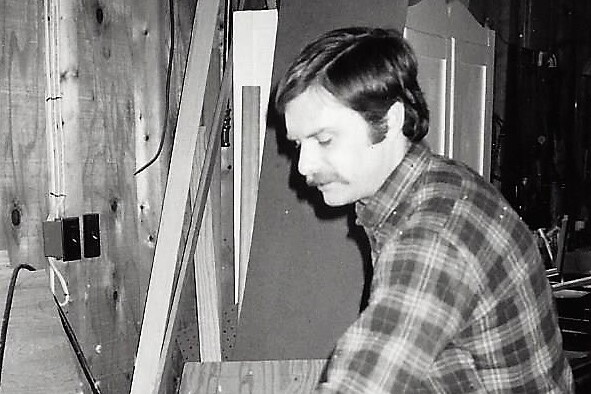 Housewright Construction, Inc. is pleased to announce that we are celebrating our 33rd year of business. Since being founded by Craig Hervey in 1985, we have earned a reputation as one of the premier builders and remodelers of distinctive homes in New Hampshire and Vermont, as well as becoming recognized as a knowledgeable and talented resource for historic building restoration. Our in-house woodworking shop has become a go-to resource for architects and designers whose discerning clients require fine cabinetry and millwork to complete their vision.
Our success and longevity is rooted in our core philosophy of teamwork, fairness and quality. This philosophy is fulfilled daily by our talented and experienced employees, both in the field and in the office. Our site and shop carpenters are skilled, trained professionals who create craftsman-quality products and provide the highest level of customer service. The Project and Business Management Team provides the crucial link between the clients, architects, designers, suppliers, subcontractors, and site and shop personnel. They supervise each project from conception to completion and are steadfast and unwavering in their commitment to meeting each customer's expectations. And, in addition to being talented professionals, our employees are a great group of funny and interesting folks. We are proud to have each and every one of them on our team.
In a world that often prefers fast food over gourmet dining, Housewright Construction, Inc. continues to create finely crafted, beautifully built homes, cabinetry and furniture. Whether you want to build a new home, remodel your kitchen or bath, perform a whole house remodel, or restore an old home, Housewright can bring your plans to life. We offer design-build services for those so inclined or we happily will work directly with your architect.
Our 2018 schedule still has openings and we are always accepting consultations for new projects. Although Housewright is headquartered in the quintessential-Vermont town of Newbury, we serve a broader geographical area – especially with our shop services. So whether you are located in our backyard, in Northern Vermont, in Southern New Hampshire, or even in downtown Boston, our millwork and cabinetry can be delivered to you. Contact us now to talk about how we can help you with your project. In addition to our website, you also can visit us on Houzz.